productivity
All posts containing the 'productivity' tag
Since I got a new phone (Samsung Galaxy S5) and since it's my first foray into full-time android use (I dumped my iPhone for this one), I get to learn all about new apps! Sometimes this is exciting, sometimes not so much because I don't want to spend all my time learning the apps, you know? Any rate, one of them was enough of a paradigm shift that I thought I'd write about it.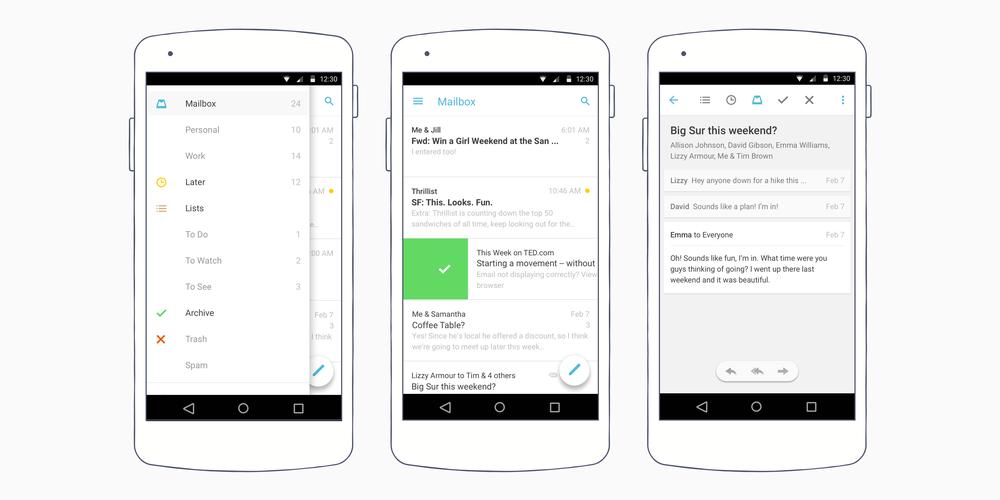 The app is simply called "Mailbox" (www.mailboxapp.com) and, just like its name suggests, it is an email client. However, there's...
READ MORE
Get productive!
Over the last few weeks, I've decided to become more productive by doing things rather than not do things. One of the biggest time sucks I pinpointed was browsing Reddit, so I decided to just completely stop. Suddenly, I found HOURS per day to do things that I've been beating myself up for not finishing.
Now, the next big question: what should I do?
Task Management
The big problem here is that I have a bunch of different things going on (as you might glean from this blog): software projects, woodworking projects, home repairs and improvements,...
READ MORE